Fromme Engineering Limited
Consulting Structural Engineers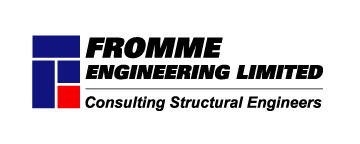 Fromme Engineering Ltd employs skilled and experienced structural engineers and designers working together to produce 
high-quality structural plans and consulting services
 to both individuals and larger organizations.
Our vision is to become a leading structural engineering company within North America.
We take pride in our work and this is reflected in our finished product. Fromme Engineering Ltd values honesty, diligence, and respect and this is what you will get from all management and employees. We strive to enjoy the process and move ahead as a group, but not to the detriment of others, or the environment.
All projects are completed by Fromme Engineering staff, no work is outsourced. Fromme Engineering Ltd. core competencies are project management, structural and seismic engineering for building projects.
Connector.

Residential

Connector.

Institutional

Connector.

Commercial

Connector.

Building Evaluations

Connector.

Seismic Analysis and Retrofit

Connector.

Structural Steel Connection Design

Connector.

Industrial and Infrastructure